01. A multi-purpose technique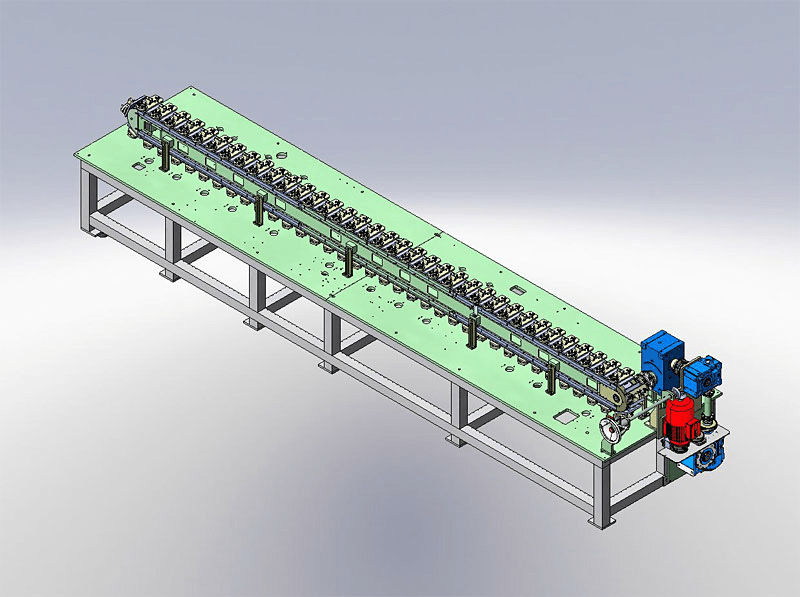 Linear transfer allows parts to be moved with great precision on a production line. This indexed kinematics machine consists of a hippodrome-shaped chain conveyor that transports the components on pallets linked together by a mechanical chain. The construction of the chain and pallets allows a high degree of precision in the positioning of the elements at the various work stations.
All movements are carried out synchronously by mechanical or electronic cams.
Cette parfaite synchronisation permet d'obtenir de hautes cadences (around 4000 cycles per hour), with a precision of up to +/- 0.02mm and components of up to 2kg.
ERI accompanies you to realize special machines of very high precision able to answer your imperatives of industrial production.
02. Efficient and controlled solution
How does the linear transfer work?
There are several technical solutions to integrate a linear transfer in a special machine, the mechanical linear transfer and the linear transfer with electronic cams.
Mechanical linear transfer
With a mechanical linear transfer, the movement of the chain is ensured by a mechanical indexer with a global cam and the movement of the work stations by mechanical cams. A single motor drives a completely synchronous mechanical transmission. The movements are repeated in a perfectly identical way at each cycle.
Linear transfer integrating electronic cams
With an electronic linear transfer, the movements of the chain and the workstations are largely ensured by brushless motor technology. Indeed, each cam can be replaced by a brushless motor whose movement is perfectly controlled in position and speed. An axis controller allows to obtain a perfect synchronization of the movements of all the motors. This electronic cam linear transfer technology offers you a very high level of precision and operational reliability.

Would you like to discuss with our teams the solutions available to meet the needs of your special machines by integrating a linear transfer? ERI is at your disposal and will accompany you for each of your projects.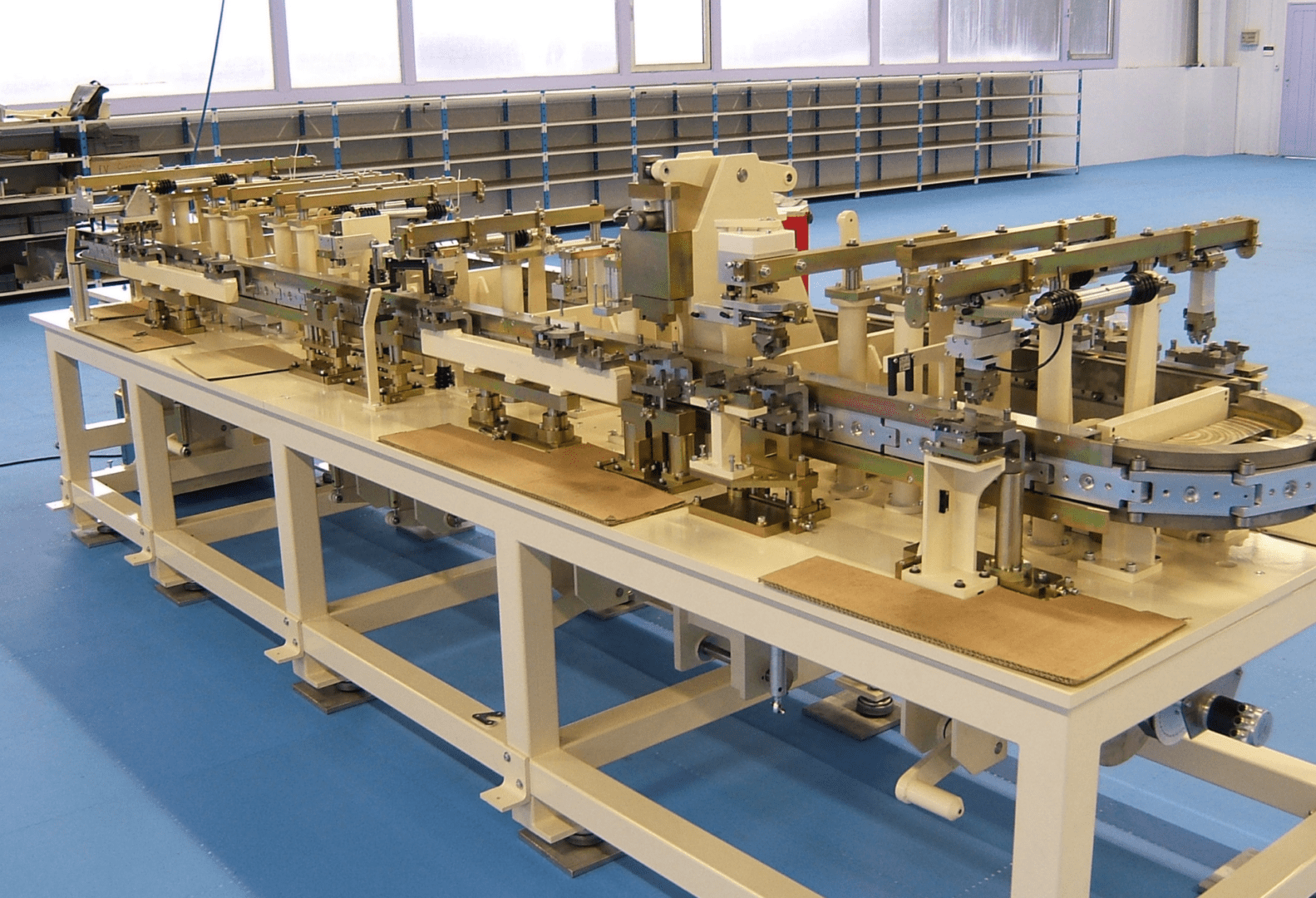 03. Advantageous technologies
What are the advantages of linear transfer?
Linear transfer technology offers many advantages for optimizing a production line. The integration of this solution provides you with precision execution and high speed to automate repetitive but demanding processes.
Our experience and the realization of special machines for many years allows us to offer you adapted and very efficient solutions.
Among the main advantages of the linear transfer technology, we can highlight:
Simplification of construction
Scalability
Compactness
Low maintenance
High reliability
Long service life


You too can integrate this technology into your special machines to increase productivity and efficiency. ERI is the specialist in linear transfer for all your special machines.