How does the LB Compact work?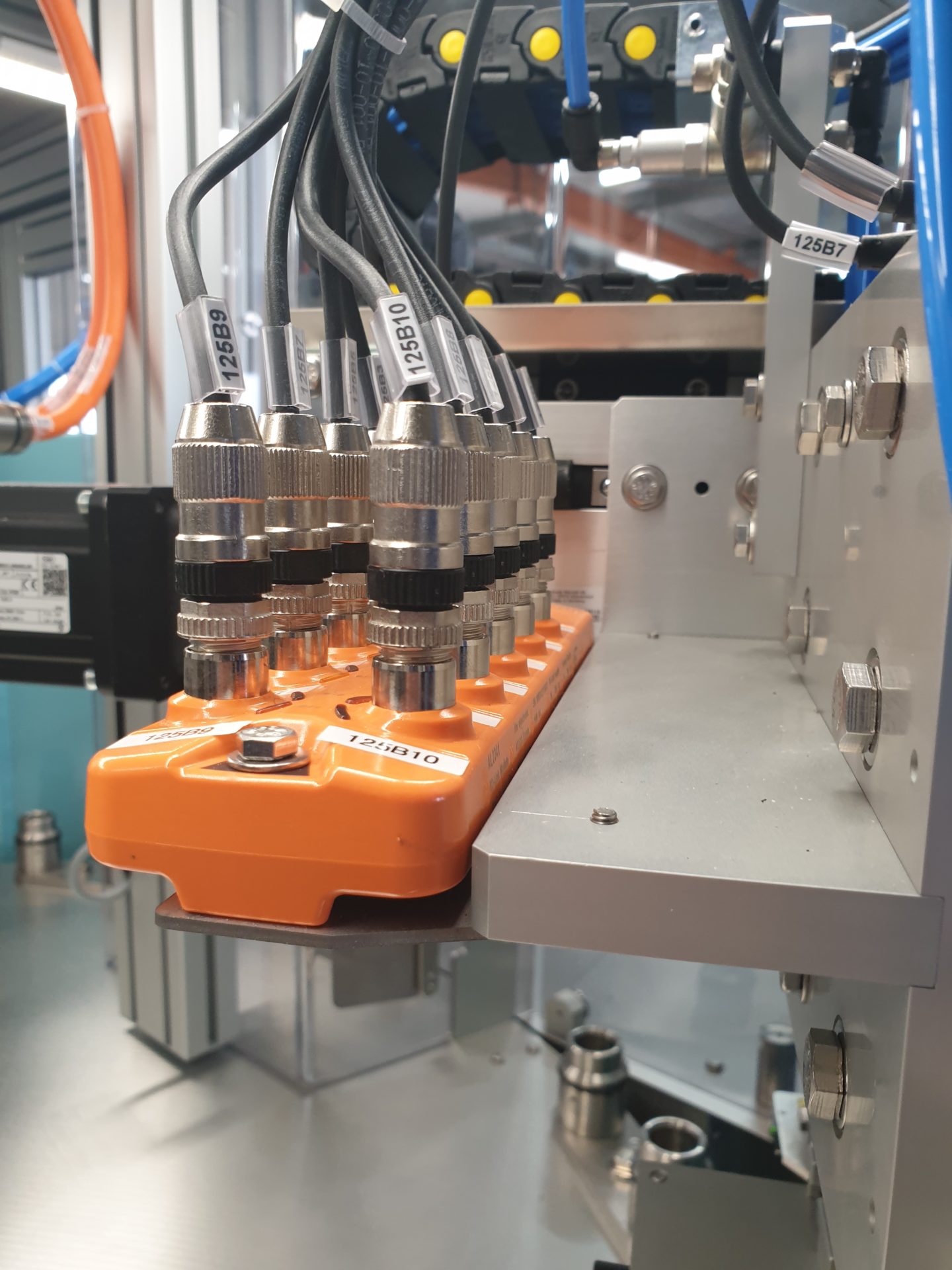 In order to always offer you the best that technology has to offer, ERI proposes since 2008 its high performance range LB Compact, clever and economical. This mixed technology is applied to our special machines for speeds up to 7200 parts per hour. The combination of cam-controlled movements allows us to meet the requirements of reliability and speed up to 1 cycle/second.
The movements of the mechanical manipulators and actuators are synchronized with the rotating ring by a camshaft and an absolute encoder. This robust construction is often used for high speed assembly, dimensional inspection of parts, leak testing and various applications. This technology is a great advancement in the field of special machines, it allows the smaller budget to have access to new services that require a less expensive investment.
02. An interesting range for small budgets
The advantages of this technology
This LB Compact technology has several advantages.
The LB Compact range is extremely interesting for companies with a smaller budget who still want to keep high performance. Its realization time is from 4 to 10 months depending on the needs. It is a machine that can handle several pieces simultaneously in order to increase the volumes and the production rate. It is a product with a great reliability, it can be realized in simple or double (2 trays).
The LB Compact technology is estimated to have a maximum production of 50 million assembled parts per year.
The advantage of this technology lies in the fact that it allows you to have a special high performance machine at low cost. ERI wishes to accompany you as well as possible in your projects by creating technologies which are appropriate for you and which adapt to your budget.