01. A multi-purpose technique
What is magnetic transfer?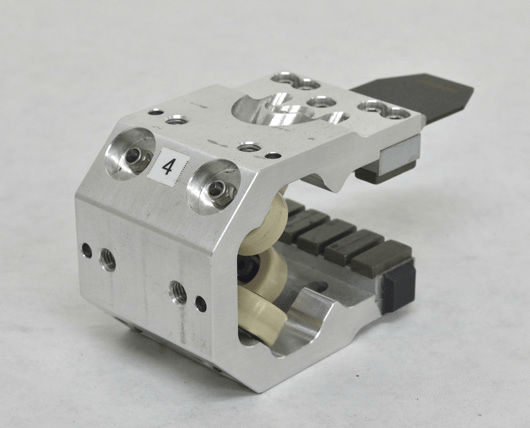 Magnetic transfer integrated into special machines has been steadily developing in recent years. Since 2012, ERI has been integrating magnetic transfer systems into its machines. This new technology revolutionizes automated solutions and opens up new perspectives since the options for action are multiplied.
The magnetic transfer offers great flexibility: each position called "mover" is a linear motor individually controlled in speed and position. 
This technology allows the combination of continuous and indexed kinematicsto best adapt to the process of each workstation. Your special machine can be easily customized.
For example, a mover will pass in front of a vision system without stopping, then 5 movers can stop simultaneously under a leak test system, then at the next station the products will be assembled two by two on the movers.
Magnetic transfer is a solution that can be integrated into your production line. Contact us quickly to discuss with our design office and our specialists. We will be delighted to accompany you in your project.
02. Efficient and controlled solution
Magnetic transfer, a mastered technology
For 8 years now, ERI has been integrating its own magnetic transfer control system for optimal performance and simplified integration into all special machines. Our automation design office is made up of experts specialized in magnetic transfer control systems and industrial IT developers. These magnetic transfers can be integrated in all machine environments: Beckhoff, Allen Bradley, Siemens, B&R integration, Omron, and many others.
Magnetic transfer is a linear speed moving your products up to 4m/s with a positioning repeatability of 0.05mm. This technical innovation opens the way to high performance machines integrating solutions combining indexed and continuous kinematics. The shuttles can be synchronized with external actuators and handling robots. Our engineers will help you to create and parameterize your special machines with an optimized linear transfer configuration.
These machines can reach a unit rate of up to 100 parts/minute in indexed kinematics and 500 parts/minute in continuous and indexed kinematics. This digitally interconnected environment opens up new perspectives on our machines and has become an essential technology.
Don't delay in deploying this technology in your company. Magnetic transfer offers you almost unlimited possibilities.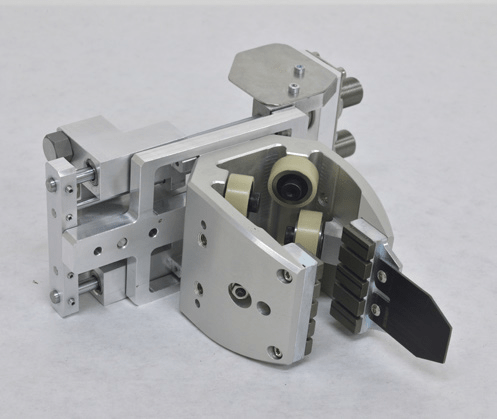 03. Advantageous technologies
What are the advantages of magnetic transfer?
Magnetic transfer is a technology that combines many advantages that are essential to optimize the productivity and processing of operations in your production line.
Among the main ones, we can obviously highlight the :
Flexibility
Speed
Precision
Modularity
Compactness
Reliability
In addition to being very efficient, these systems can be installed on flexible geometries such as racetracks, rectangles or rings.
To design a special machine that integrates magnetic transfer and that fits perfectly to your activity, contact our teams and let's start together to imagine your solutions for tomorrow..